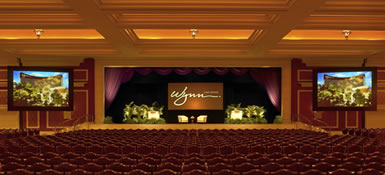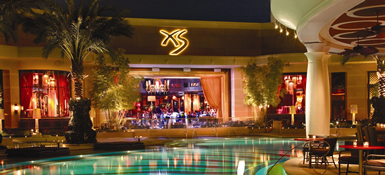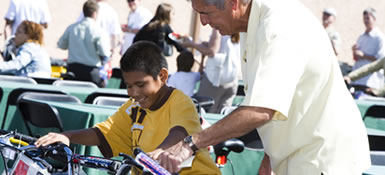 More Fun, More Connections
Networking Opportunities at Encompass® EXPERIENCE 2012
Ellie Mae Partner Connection Showcase and Exhibits
October 2-3
A select number of Ellie Mae® partners will be on hand in our Partner Connection ballroom, where you'll be able to learn more about how to use their services and how to connect with them directly via the Ellie Mae Network™ inside Encompass360®. See who's exhibiting.
Exclusive Networking Reception and
Ellie Mae Hall of Fame Awards Celebration with NFL Hall of Famer and four-time Super Bowl Champion Ronnie Lott
October 2 — XS, the nightclub at Encore
Wind down a fantastic first day at the place Condé Nast Traveler called the hottest nightclub in the world. Grab a beverage and a bite with your fellow attendees and join us and all-time football great Ronnie Lott in honoring a select group of our top clients as we induct them into the Ellie Mae Hall of Fame.
EllieCares "Build-a-Bike"
Benefitting the Patrick Kelley Youth Foundation of Las Vegas
October 2-3
Grab a wrench, roll up your sleeves, and team up with other attendees to help out a great cause. Ellie Mae's EllieCares employee-run volunteer program is teaming up with the Patrick Kelley Youth Foundation to help assemble bicycles for underprivileged and at-risk Las Vegas children. Want to help? Look for how to sign up when you register for Encompass EXPERIENCE 2012.
Closing Networking Reception
October 3
Join your fellow attendees and Ellie Mae staff to toast two days of knowledge and knowhow. Compare notes with your peers, talk to our product experts, exchange contact information and ideas and close out Encompass EXPERIENCE 2012 in style.